Welcome to the Sri Lanka Air Force Museum
Welcome to the official portal of the Sri Lanka Air Force Museum, Sri Lanka's only national museum dedicated to the field of aviation as well as the history of the Sri Lanka Air Force (SLAF).
At the museum, our primary focus is to provide unparalleled service to all our visitors towards expanding their knowledge on the field of aviation which covers both the technological aspects as well as the historical aspects.
So we kindly encourage you to peruse through our site and use it to plan your Visit to this kind of modern aviation museum in Sri Lanka.
HS 748 Avro
Popular transport aircraft, the Hawker kidney HS 748 has been in service with the Sri Lanka Air Force since 1979. Powered by Roils Royce engines. It is capable of carrying 52 passengers. This aircraft was obtained from Air Ceylon and extensively used for logistic support to palely in the separatist war.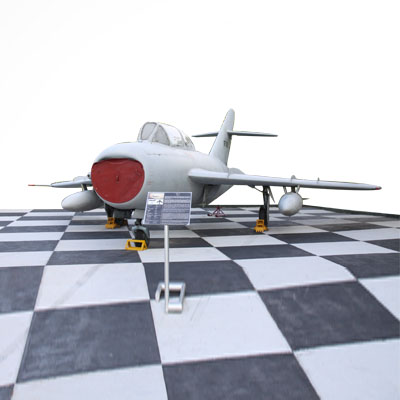 FT-5 Aircraft
The FT-5 (JJ-5) was developed to serve as a trainer for the Chinese J-SA fighter, which is the Chinese version of the MIG-17 series built for the peoples liberation Army air force (PLAAF) of china. The sri lanka air force (SLAF) inducted two FT-5 s in 1990 after along period of absence of Jet aircraft in the SLAF fleet. The FT-5 s were put on long term storage in 2001 and were handed over to the museum in 2009.
Hunting Percival Jet provost T.51
The Jet Provost (commonly called as the JP) was the first jet aircraft to be purchased by the. Royal Ceylon Air Force (RCyAF). A total of 12 Jet Provost T.51s were inducted in 1959, and used as basic jet trailers. Due to its capability of being armed, the JPs' were used for operational flying during the 1971 insurgency.